Wholesale Condiments, Preserves, Spreads, Honey Suppliers
A directory of the finest wholesale condiment suppliers, honey producers and preserves wholesalers available to business in New Zealand. You can count on Fine Food Wholesalers to introduce you to the best brands of wholesale condiments, spreads, honey and preserves available in New Zealand. From small batch productions made to artisanal recipes through to large scale producers, you'll find gourmet, organic and all manner of sweet and savoury products to enhance your range and delight your customers.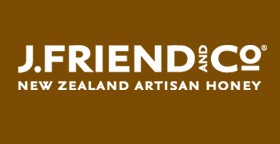 J. Friend and Co is a curator and purveyor of exquisite artisanal honeys from around New Zealand. Aside from wildly individual flavour profiles, each honey also offers its own set of health and wellbeing merits.
View more information and contact details
Pic's Peanut Butter (and Almond Butter and Cashew Butter) is a fine New Zealand brand making all natural nut butters with nothing unnecessary added. There are nuts and there is salt ... unless you choose the Unsalted variety.
View more information and contact details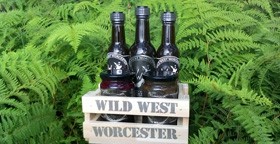 Wild West Worcester Spicy Sweet Black Sauce was developed to keep a large extended family satisfied. Today, it's produced in commercial quantities and the demand keeps growing! Its companion products - Hot Chilli Sweet Black Sauce and Ghost Pepper Hot Sauce - plus a couple of outstanding relishes have also gained their own legion of fans.
View more information and contact details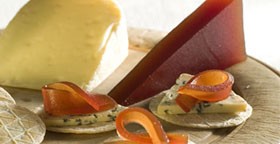 Rutherford & Meyer is a small and dedicated team of foodies who are passionate about creating gourmet products that enhance the lives of our customers. The product range has grown considerably to include the original Fruit Pastes, Savoury Wafers, Honey Plus, Waferbites & FruBees. We are passionate about creating innovative gourmet food products.
View more information and contact details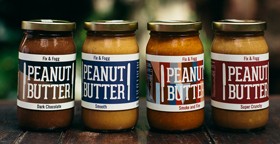 Fix and Fogg is a small, independent peanut butter maker with a heart of gold. Not only do they make top quality, all natural peanut butter products but they also give back to the community and are committed to recycling and reducing food waste.
View more information and contact details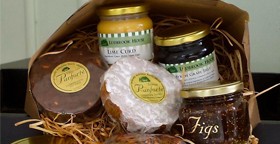 Ladbrook House Gourmet Food is a showcase of fine, locally-produced fruits that are lovingly transformed into preserves, condiments, syrups, jellies, jams, gourmet vinegars, panforte and Christmas cakes. They make delicious gifts and are ideally suited to the creation of sumptuous gift hampers at any time of year.
View more information and contact details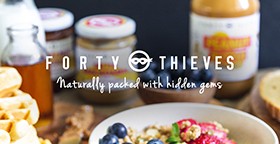 Forty Thieves' range of hand-crafted wholesale nut and seed butters takes premium ingredients and turns them into versatile, easy to use spreads that can be added to countless recipes for extra flavour and nutrition. Choose from Almond Butter, Hulled Tahini, Cashew Butter, Salted Macadamia with Maple & Vanilla Bean and more!
View more information and contact details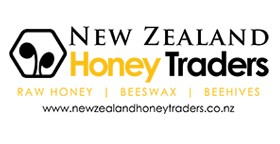 Premium Active Manuka Honey. Clean, green and just the way nature intended it. Pure. We're making 100% Manuka Hone in the best place in the world - Northland, New Zealand. Manuka's medicinal properties have made it the world's most sought-after honey.
View more information and contact details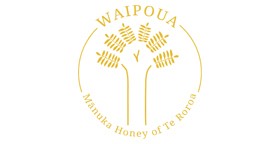 Te Roroa Honey produces a 17+ NPA (Unique Manuka Factor) honey that is gloriously golden and sourced from in the Waipoua Forest
View more information and contact details