Wholesale Gift Basket Supplies Suppliers
Fine Food Wholesalers NZ directory of wholesale gift baskets supplies suppliers will keep you well informed as to what's available anywhere in the country. Here you'll find all kinds of wholesale gift basket supplies such as gourmet local and imported foods, delicious teas, coffees and chais, nuts, confectionery, chocolates and foodie ingredients. Additionally, you'll find baskets, boxes, bags, fillers, wrappings and other accessories. Check back frequently as Fine Food Wholesalers updates listings as we discover more wholesale gift baskets supplies suppliers around the country.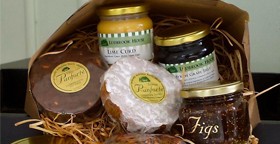 Ladbrook House Gourmet Food is a showcase of fine, locally-produced fruits that are lovingly transformed into preserves, condiments, syrups, jellies, jams, gourmet vinegars, panforte and Christmas cakes. They make delicious gifts and are ideally suited to the creation of sumptuous gift hampers at any time of year.
View more information and contact details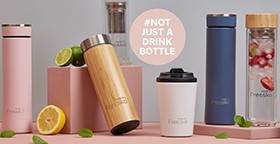 Fressko provides a range of high quality drink-ware, perfect for teas, coffees, fruit waters or smoothies. Designed with versatility in mind the products are vacuum sealed to keep drinks either hot or cold for hours and the leakproof lids make them conveniently portable. Choose from double walled glass and bamboo, stainless steel bottles or try the new range of lightweight, reusable coffee cups.
View more information and contact details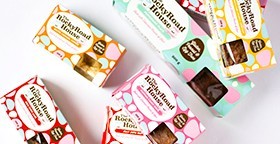 At last, scrumptious rocky road that's allergy free! The Rocky Road House offers 8 varieties of gluten free, egg free and peanut free rocky road that will put smiles on the dials of sweet tooths young and young at heart.
View more information and contact details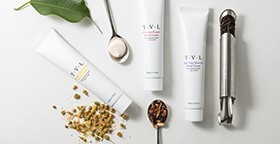 Upmarket wholesale tea provider Tavalon Tea offers a range of gorgeous teas and tea products including ready-to-give gift lines. Exquisitely packaged and featuring the highest quality tea and other ingredients, any Tavalon product will be gratefully received by corporate recipients and loved ones.
View more information and contact details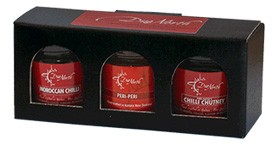 Due North Foods has the ingredients you need to add flavour to your dishes - either at home or in your restaurant - with ease. Their range of chutneys, pickles, relishes, vinegars, hot pickles, olive oils, sauces, syrups, jams and preserves features quality local produce. Everything is handcrafted using natural, tried and trusted methods with a touch of adventure and innovation.
View more information and contact details