Wholesale Kitchen Ware and Table Ware Suppliers
Counter top sales, point of sale, impulse buys and add on purchases can really help your bottom line. Delight and surprise every customer with a range of add-on products; foodie must-haves that will add unexpected dollars to your bottom line. Browse some of these great ideas to increase your profits this year.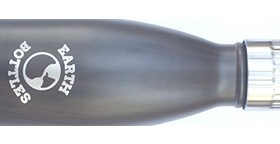 Earth Bottles are out to save the world, one reusable bottle at a time! With their elegant good looks and infinitely practical design, they make hydration stylish and sustainable. Choose from pale or ebony faux wood and do your little bit for the environment.
View more information and contact details