Wholesale Breakfast Food Suppliers
Wake up to Fine Food Wholesalers NZ, your New Zealand directory of wholesale breakfast food and breakfast packs distributors and suppliers. Any business that offers customers breakfast options should investigate the myriad options available in wholesale breakfast foods. Choose from wonderful gourmet mueslis, healthful breakfast bars and even full breakfast packs that include everything your guests and customers could need for a substantial brekky. Check back regularly as Fine Food Wholesalers discovers more New Zealand wholesale breakfast food suppliers.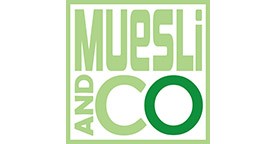 Muesli & Co is New Zealand's first custom-made muesli service. You can custom design your preferred muesli to on-sell to your retail customers or to serve to your motel or resort guests. Simply choose your ingredients; start with the base grains, add your favourite fruits and nuts then choose some luxury extras. Or, go with one of the company's popular Premixed Mueslis.
View more information and contact details