Wholesale Desserts and Puddings Suppliers
Fine Food Wholesalers is your go-to online directory for New Zealand's leading wholesale desserts and puddings suppliers. Our listings are updated regularly as we discover more top quality wholesalers of desserts and puddings to supply your restaurant, café, delicatessen, retail or foodservice business. Check back frequently to see what other wholesale desserts and puddings distributors we have welcomed on board.
Lincoln Bakery makes entertaining and catering easy and a joy with its high quality range of Brandy Snaps, Brandy Baskets, Sweet Pastry Shells and Christmas puddings. Enjoy the versatility, taste and convenience these wholesale products provide that will help you shine in the kitchen while you whip up your best creations.
View more information and contact details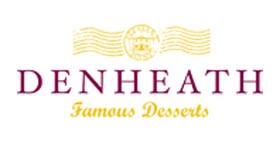 Denheath excel in the production of delicious wholesale desserts and treats that are conveniently individually wrapped for ease of serving and minimal waste. Stored in the freezer, they offer a long shelf life. With many flavours on offer, there's always something tantalising to feature in your rotation of desserts, treats and finger foods.
View more information and contact details