Wholesale Snack Food, Portion Control Suppliers
Wholesale snack food and portion control suppliers. Snacks are a lucrative element of any retail or foodservice business and provide an opportunity for more dollars to flow into the till. With our growing number of listings, you can discover new wholesale snack food and portion control suppliers that can help your business earn more. We are always on the lookout for more wholesale snack food and portion control suppliers so check back on a regular basis as we continue to build our directory.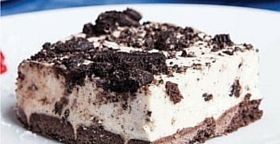 Melba Foods' range of wholesale portion control cakes, tarts, slices and muffins offers great variety so that customers can keep returning over and over again and discovering something new. Treat your customers to ever-changing choices. With gluten and dairy free options and with every product featuring exquisite presentation, you'll find stocking the range will bring excellent results.
View more information and contact details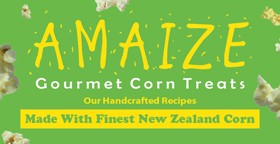 Amaize Gourmet Corn Treats produces colourful, tasty snacks for consumers to enjoy at home, at the movies, on picnics, after school and whenever a fun food is desired. Available in multiple sweet and savoury flavours, there's something to suit every taste.
View more information and contact details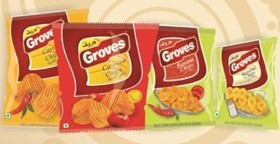 Groves Snacks provide a tasty alternative to regular potato chips or popcorn and are absolutely ideal to offer at pubs, clubs and cinemas where new and vibrant snack foods are sought. There is something for all tastes, including those who are more adventurous and like to try interesting new ideas. Banana Chips, Tapioca and Cassava Chips along with flavoured Cashew Nuts make up the range.
View more information and contact details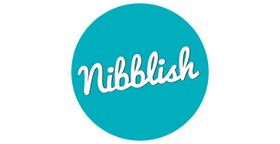 Nibblish is a small snack food company with big ideas on providing healthy food for families on the run. Their innovative, healthy fruit and nut based snacks make wonderful impulse purchases at point of sale! They taste sensational and are popular with anyone who needs to snack on the go and wants a more nutritious option than the usual snack food offerings.
View more information and contact details