Wholesale Dairy and Yoghurt Suppliers
Fine Food Wholesalers will connect you with the finest wholesale dairy and yoghurt suppliers and dairy and yoghurt distributors in New Zealand. Check back regularly as we discover more gourmet and organic wholesale dairy and yoghurt suppliers who can supply your café, restaurant, delicatessen, tea house or other foodservice or retail business.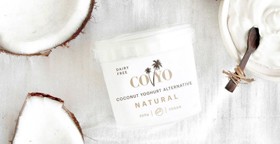 COYO Coconut Alternative Yoghurt is an all-natural, dairy free alternative to yoghurts made with milk. Vegan, gluten free, certified Kosher and made from organic ingredients, it enables you to stock a product that your health-conscious consumers will love, thereby adding more sales to your bottom line that you may not otherwise have achieved.
View more information and contact details