Wholesale Ice Cream and Gelato Suppliers
Fine Food Wholesalers is your go-to online directory for wholesale ice cream, sorbet and gelato suppliers. We are constantly updating our listings as we find more and more fine ice cream, sorbet and gelato wholesalers across new Zealand to supply your restaurant, café, ice cream shop, snack bar, convenience store, retail business or other foodservice business. Keep checking back as we are continually adding more wholesale ice cream, sorbet and gelato suppliers to our listings.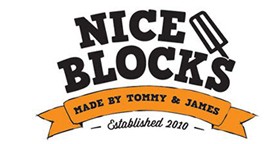 Nice Blocks are a better summer treat for kids (and adults)! Created by two mates, Tommy and James, the fruity ice blocks are ethically produced and made from natural and organic ingredients. The low sugar in them is certified Fairtrade and there are also two flavours that have no added cane sugar at all.
View more information and contact details
Ginelli's produces over 80 flavours of premium, award winning ice cream, gelato and sorbet as well as beautiful, ready-to-serve desserts. Everything is manufactured to the highest international standards set down in Italy. This authenticity, attention to detail and superior taste ensures New Zealand's top chefs choose Ginelli's.
View more information and contact details