Wholesale Coffee Suppliers
Wake up and smell the wholesale coffee! Fine Food Wholesalers NZ is a growing directory of coffee suppliers, coffee wholesalers and coffee distributors. Almost a currency in itself, coffee is a coveted commodity and we are always looking high and low for the finest coffee wholesalers in New Zealand – gourmet, organic, fairtrade, domestic – to bring you your ultimate choices. Don't miss out on your share of the coffee dollar; check back regularly to see what's new.
Avalanche Coffee is New Zealand's multi award-winning coffee brand, available in supermarkets nationwide. Freshly roasted and presented in various formats, it's grown in popularity and is recognised all over. Choose from freeze dried tins, individual serve capsules, cafe-style make-at-home mixes and the innovative 'Duo' product.
View more information and contact details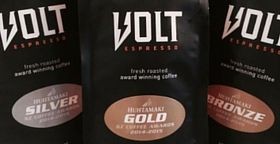 VOLT Espresso supplies pure, delectable and positively addictive coffee to cafes and restaurants looking for quality coffee, beautifully roasted. VOLT Espresso offers professional cafe baristas and home espresso fans five funky flavours including an organic fair trade option and a decaf blend.
View more information and contact details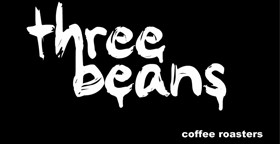 Three Beans is a boutique coffee roasting company striving to exceed the standards of customer service and quality. Supporting local cafes with services such as 24 hour support and on-call barista cover, Three Beans sets itself apart from other coffee roasters by providing top quality, batch roasted coffee beans, with a service to tailor each cafe's needs.
View more information and contact details