Wholesale Oil and Vinegar Suppliers
Wholesale oil and vinegar suppliers, oil and vinegar distributors and oil and vinegar wholesalers across New Zealand. Find Food Wholesalers NZ will put you in touch with suppliers of wholesale olive oil, macadamia oil, wine vinegar, balsamic vinegar and infused oils and vinegars. We are constantly on the lookout for more wholesale oil and vinegar suppliers across the country so if they're out there, you'll find them on Fine Food Wholesalers NZ. Check back often to discover more.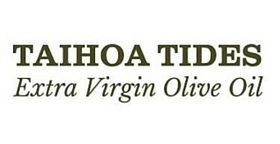 Taihoa Tides Extra Virgin Olive Oil is produced on the stunning north-eastern coast and honours the timeless traditions of Greece and Tuscany. The oil itself combines rich, spicy aromas and flavours and is available in four different varieties.
View more information and contact details