Wholesale Sauces, Stocks, Dressings, Marinades Suppliers
Fine Food Wholesalers NZ enables you to search for the finest sauce, stocks, dressings and marinades suppliers for your restaurant, deli, convenience store, retailer or other foodservice business in New Zealand. Our listings are frequently updated as we discover more wholesale sauces, stocks, dressings and marinades suppliers. We are always on the lookout for more so check back on a regular basis as we continue to grow our directory and you'll be the first to know of new – or newly found – wholesale sauces, stocks, dressings and marinade suppliers.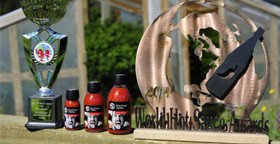 Fire Dragon Chillies, available in 5 flavours and heat intensities is a proud, family-owned NZ brand. Their hot sauces are not for the faint-hearted! Just a few drops are required to add a level of heat that can be as addictive as it is tongue-numbing.
View more information and contact details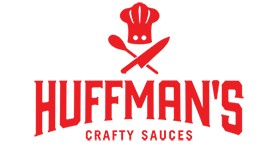 Offering Spiced Bloody Mary Tomato Ketchup, Thai Sweet Chilli Aromatic Sauce and Original Chilli Pepper Not Too Hot Sauce, Huffman's award winning sauces have your customers' chilli cravings locked down! Only the finest natural ingredients go into each bottle and Huffman's take their time, allowing the sauces to develop a full and balanced flavour before bottling.
View more information and contact details