Wholesale Dry Goods and Ingredients Suppliers
A New Zealand-wide directory of the country's finest wholesale dry goods and ingredients suppliers, dry goods and ingredients distributors and dry goods and ingredients wholesalers. Fine Food Wholesalers is a rapidly growing database of ingredient wholesalers that can supply your restaurant, deli, convenience store, retail business or food manufacturing enterprise. Be sure to check back frequently to view our updated listings.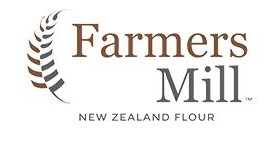 Farmers Mill manufacturers high quality flour and specialty grains. All their flours are proudly 100% grown and milled in South Canterbury. The company is the only independent grower-owned and operated flour producer in the country, enabling manufacturers and bakers to pass on the promise to their customers that they are baking from 100% New Zealand wheat for a 100% New Zealand made product.
View more information and contact details