Wholesale Services and Equipment Suppliers
Search New Zealand's best wholesale services and equipment suppliers for your restaurant, café, bar, pub, hotel, convenience store, food manufacturing enterprise or other foodservice business. We have listings for wholesale services and equipment suppliers that can assist you with cold storage, shopfitting, transport, printing, packaging, marketing, web design and more. We are always on the lookout for more wholesale services and equipment suppliers so be sure to check back on a regular basis as we continue to grow our directory.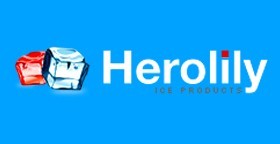 Herolily ice packs eliminate the problems associated with dry ice transportation of temperature-sensitive perishables. Designed to be customisable to suit your packaging sizes, simply cut to size. Ideal for cheeses, meats, poultry, juices, ready meals, seafood and food delivery services such as Uber Eats and Meals on Wheels. Cold chain management made simpler and more affordable.
View more information and contact details