Wholesale Seafood Suppliers
Some of the best wholesale seafood and caviar suppliers, seafood and caviar distributors and seafood wholesalers is right here at Fine Food Wholesalers NZ. Our ever-growing online directory puts you in contact with New Zealand's leading wholesale seafood and caviar suppliers for your restaurant, seafood market, sushi bar, fish and chip shop, delicatessen or other foodservice business. Locally sourced or imported, whatever you're looking for will be in our listings. We are always on the lookout for more wholesale seafood and caviar suppliers so check back on a regular basis as we continue to grow our directory.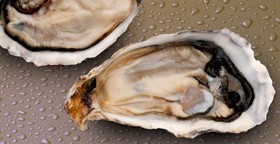 Clevedon Coast Oysters are a premium product that has been grown in the clean, clear waters of New Zealand's Hauraki Gulf for more than 21 years. They are available in a variety of styles including whole shell (live and frozen) and on the half shell (fresh chilled and frozen). There is also limited volume of oyster meat (fresh or IQF).
View more information and contact details